Devon Diamonds: DCT at 60!
Devon Communities Together is 60! Established in 1961, we have spent the past 60 years supporting communities all over Devon to overcome challenges, create positive changes and thrive.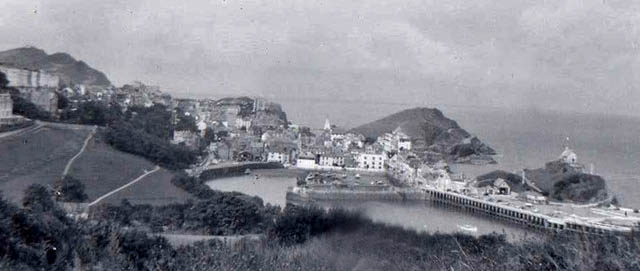 Pictured: A view of 60s Devon - Ilfracombe Harbour, 1960
As we enter our 'diamond anniversary' year, Devon is a very different place to how it was in 1961, not least because we are in the midst of a global pandemic and our communities are facing challenges unlike anything they've faced before.
Despite the situation we find ourselves in, we think it's hugely important to celebrate this milestone year. After all, the last 60 years for us have been built upon the importance of community to all aspects of life in Devon - and never has this been more apparent than the way communities have responded to the huge pressures bought about by Covid-19. 
Throughout 2021 we will be launching a series of initiatives as part of our 'Devon Diamonds' campaign to shine a spotlight on the wonderful work that's been going on in Devon's communities over the past 60 years. We don't 'officially' turn 60 until the 1st April but as it's our birthday year, we thought we'd kick the celebrations off a few months early by highlighting some of the true Devon Diamonds that DCT has uncovered over the years and hear, in their own words, about their life and work in Devon's communities. Take a look here and follow #DevonDiamonds on social media ....
take a look at our devon diamonds
children's art competition
Looking for something creative to keep the children occupied during lockdown? Their artwork could be featuring on the cover of our next LOVE Devon magazine in May this year....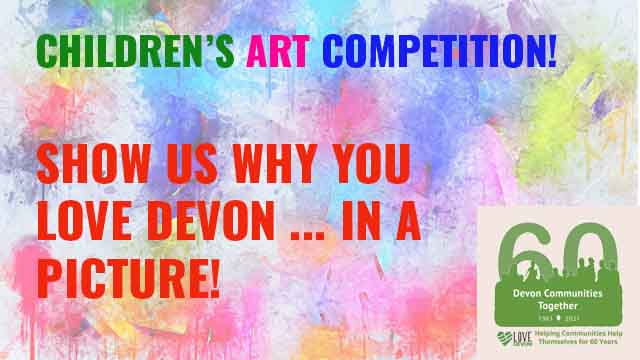 Where it all began ...

On 1st November 1960, a memorandum was circulated by H. G Godsall, Clerk of Devon County Council, which detailed plans for the formation of a new organisation 'Devon Community Council'.
Led by a single co-ordinator (with support drawn from various departments of Devon County Council), Devon Community Council was to bring together the Devon Playing Fields Association; Devon Old People's Welfare Committee; Devon Rural Industries Committee; and Devon Parish Councils Association. 
"The establishing of a Community Council would, I feel, provide for the continuance of all the good work which is now done, voluntary or otherwise, by these four organisations, and more important, make more readily and easily available the help and resources of the County Council's services in their development. 
"It is clear to me that a grouping of the services of these organisations, which the Community Council will provide, will ensure that their work ... will be developed even more effectively with the necessary freedom, combined with efficiency and economy."  H. G. Godsall, Clerk of the Peace and Clerk of the County Council
Fast forward to 17th March 1961 and the inaugural meeting of Devon Community Council took place at Exeter Castle. Then, on 1st April 1961, Devon Community Council was officially launched, with an L.K Elmhurst of Dartington Hall installed as Chair (he would resign in May 1961 due to ill health and other commitments).
Keep checking our website for more exciting content as we dig back through the archives and uncover more about our history in Devon!
get involved
Do you have a story to tell about Devon Communities Together through the years? Perhaps you have some old photos, or memories of something we helped with in your community. Maybe you'd like to nominate your own Devon Diamond? Please call 01392 248919 or email marketing@devoncommunities.org.uk - we'd absolutely love to hear from you!
could you spare £60 to celebrate 60 years?
Now more than ever, Devon Communities Together needs the support of people who love Devon, to help us continue supporting communities for the next 60 years and beyond. We are asking people if they can pledge to donate £60 this year - whether that's a one-off donation or £5 per month. We know this is a tough year for everyone - but if you can spare £5 per month  you could help us make it less tough for other people in Devon. Thank you. 
Picture credit: Christine Matthews / Looking from cliff top to Ilfracombe Harbour, Devon taken 1960 / CC BY-SA 2.0