We are pleased to offer a variety of different catering options, all of which are comprised of high quality, local Devon Produce.
Devon Menu 1 - Classic Lunch
A round and a half of generously filled sandwich selection
Freshly chilled fruit juice
£5.65 per person
Devon Menu 2 - Total Package
Traditionally filled sandwiches
Burts crisps
Handmade bitesize cake selection
Fresh fruit bowl
£6.45 per person
Devon Menu 3 - West Country Ploughman's
A delicious wedge of Quickes Cheddar and creamy Brie
Served with a thick slice of gammon ham
Wedge of homemade quiche
Mediterranean couscous
Local chutney
Chunky slaw
Tossed fresh salad leaves
Basket of freshly baked rustic bread rolls
Fresh fruit platter
£8.25 per person
Devon Menu 4 - Devon Finger Buffet
Selection of gourmet sandwiches and seeded rolls
Crudites with houmous, sour cream, & beetroot & mint dips
Homemade rosemary & parmesan shortbread topped with local cheeses and red onion confit
Selection of mini steak & ale and chicken and mushroom pies
Mini smoked salmon blini with horseradish cream
Brie, olive & sun kiss kebabs
Homemade bitesize scone, jam & clotted cream
Fresh fruit skewers
£8.75 per person
Extras
Orange juice 1 litre (serves 8 people)
Apple juice 1 litre (serves 8 people)
£2 
Final numbers for catering purposes will need to be provided a week before the event.
If you would like something not featured in our standard menus, please call 01392 248919 or email  and we will do everything we can to meet your requirements.
All Devon sourced food is fully traceable and all items will be labelled.
Prices are per person, exclusive of VAT and include delivery and collection.
Tea and Coffee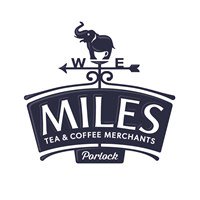 We offer a wide range of teas and coffees from the Miles West County Original Collection and London Tea, fruit tea collection.
All served at times to suit you.
Only £1 per head plus VAT per serving.