–
Course Category:
Community Development
This FREE event is designed for Councillors or Community Response Team members, flood wardens etc. to attend, for a host of practical advice and information about all things community resilience in Devon.
PLEASE NOTE, Generally two places per parish for parish council members and/or others interested in helping to prepare and operate a resilience plan in their community. If further spaces are needed by you or you would like to be a stall holder at this event then please contact us direct by email or phone 01392 248919. 
There will be a number of informative presentations throughout the day. Our confirmed presentations and workshops include: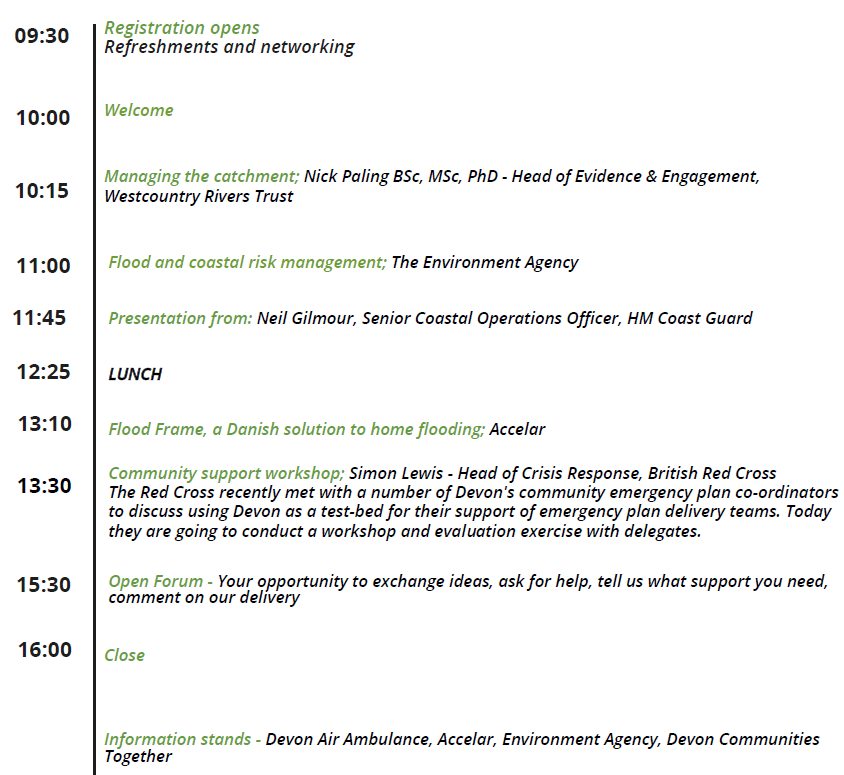 To book your space at this event please book via Eventbrite or phone Devon Communities Together on 01392 248919. You can also email your booking request to info@devoncommunities.org.uk stating the date of the event(s) you are planning on attending and the name and contact email for all attendees.