Devon Diamond: David Hill
Devon Diamond: David Hill
Our tenth Devon Diamond is Paralympian and mentor to young people in Devon, David Hill...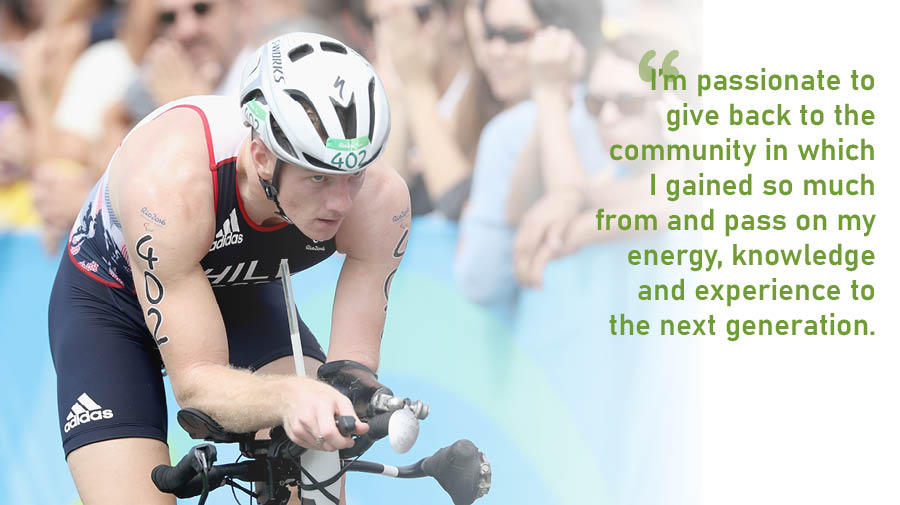 DCT had the pleasure of working with David Hill as part of the Empowering Enterprise project. David was a Paralympic swimmer, international medallist, and elite ParaTriathlete for over 15 years. He completed in the Athens 2004 Paralympics as the Youngest British Athlete, became British Champion in 2014 and was a Top 10 finisher in the Rio de Janeiro 2016 Paralympic Games! 
David work as a self-employed Athlete Mentor and has successfully translated the skills he learnt first-hand as an elite athlete to now encourage others to identify and work towards being the best version of themselves.
"I'm passionate to give-back to the community in which I gained so much from and pass on my energy, knowledge and experience to the next generation. My reward is empowering and seeing change in others; inspiring them to define and achieve their goals in a pragmatic, enthusiastic and caring manner."  
David has worked on projects with:  
Sports for Schools – educated, encouraged and inspired over 50,000 primary school pupils to engage in an active and healthy lifestyle
Youth Sport Trust – developed a resource 'Skills for Success' for secondary school pupils to be the best that they can be and improve attainment and exam results
Dame Kelly Holmes Trust - Achieved over 200 successes in employment and education transforming the lives of young people facing disadvantage and influenced more to lead more positive live choices.  
Reflecting on his Empowering Enterprise work, David says:
"I've worked in partnership with Devon Communities Together to successfully recruit and lead on young people projects to improve their social skills, resilience, focus, confidence, and a greater sense of responsibility as a member of their community, leading to more informed lifestyle choices. DCT has been integral to improving the young people's ability to self-reflect, share their personal stories and create case studies to publicise and celebrate the young people's journeys."
David is also Head Coach of Exmouth Swimming and Life Saving Society; the very club he started swimming for when he was 8 years old.
"It's a privilege to go full circle and motivate others to believe in themselves and love what they do. For me, the role is so much more than teaching young people to swim; it's about embedding key attitudes that will make them better people outside of the pool and contributing members of their communities."  
Why I love devon ...
"I love Devon for the beaches. The reason I learnt to swim was because I grew up in Exmouth by the beach and although I've moved all around, I keep coming back to Devon. It has a magnet which keeps drawing you back but once you have lived in other counties and cities you have a whole new level of appreciation for the outstanding beauty that Devon has to offer. I love nothing more than walking the beach with my dog Pebbles. I'm slowly getting her into water sports; Devon has some beautiful lakes and rivers for kayaking and 'stand-up paddle boarding' and nothing beats a day on the water followed by 'Fish n chips', or better still a Devon cream tea!"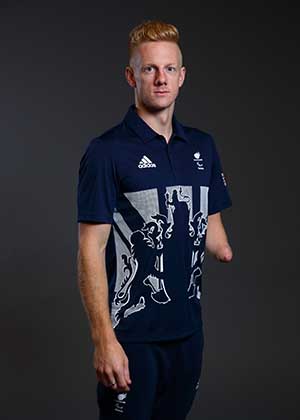 Thanks for being a Devon Diamond, David. From Exmouth to Athens, Rio and back to Devon - you've certainly inspired many people with your incredible journey!
Nominate your devon diamonds
Each week during our 60th anniversary year we will be sharing a story, profile or memory from one or more of our 'Devon Diamonds'. Devon Communities Together's Devon Diamonds are people who have played a part in our story since 1961. They could be ex (or current!) employees or trustees, people who have achieved amazing things in their own communities, representatives from partner organisations we've worked with over the years, village hall committee members, Councillors, and more ... the list is endless! 
We plan to create 60 Devon Diamonds throughout the year! If you know of somebody who would make a great Devon Diamond profile, please get in touch by calling 01392 248919 or emailing info@devoncommunities.org.uk.