Devon Diamond: Dr James Derounian
Devon Diamond: Dr James Derounian PhD FILCM ILTM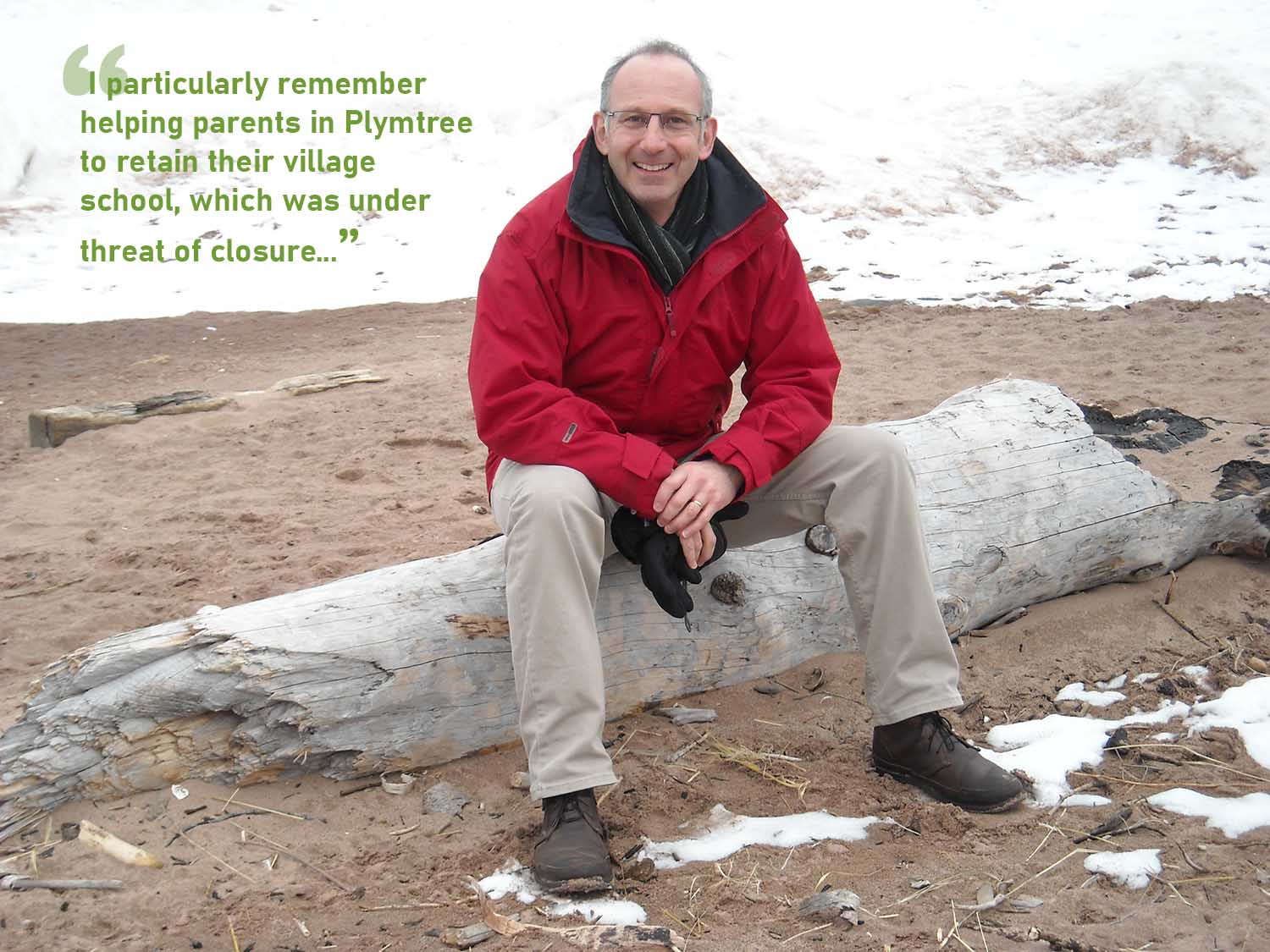 We're delighted that our first Devon Diamond is an ex-member of our team who has spent his career in rural community development, demonstrating a true commitment to understanding and supporting rural life ...
Dr James Derounian was DCT's (then Community Council of Devon) Rural Officer from 1980-1985. In James' own words, he is now "a Tigger-ish semi-retired lecturer in rural community development." He lives with his wife and in a lovely edge-of-Cotswolds town called Winchcombe in Gloucestershire. According to James, the town has two claims to fame: It is where Katherine Parr, Henry VIII's last wife, lived out her later years; and also where model Liz Hurley was married!
"I became the Community Council of Devon's CCD Rural Officer in 1980, and moved on in 1985 to be Northumberland, and England's, first Rural Development Programme Officer. I loved my time in Devon, living in Woodbury, then in the grounds of Bickleigh Castle (our cottage was damp)! The work was incredibly varied, one minute I would be lobbying an MP or councillor; the next, working with a community group to keep the shop/post office open.
"I also enjoyed going down to Dartington Hall every quarter, to help co-editor Nic Cottis edit the CCD magazine Village Green. The 'copy' was produced by the excellent Lily Thompson of CCD on an electric typewriter! In terms of impact I particularly remember helping parents in Plymtree (East Devon) to retain their village school, which was under threat of closure. There were just 13 on roll, but in 2020 there are 74 pupils."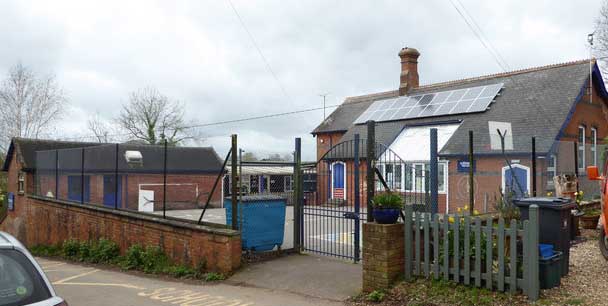 Above: Plymtree Primary School, which was kept open despite the threat of closure thanks to James and CCD's work with the local community in the 1980s. 
Why I LOVE Devon
"I feel very privileged to have been able to live and work in Devon when I did; and to be able to work with so many inspirational volunteers. In Woodbury for example, there was a wonderful Aladdin's Cave of a hardware shop run by a real character – Cyril Rowsell. Then there was a night spent walking narrow lanes around Poughill (mid-Devon) with a parish councillor, measuring the width of the lanes as an argument against closing their school (the campaign was successful). Or visiting the wonderful Alf Howard at Down St Mary, who built in cobb. I have a particular soft spot for the walk across fields, down to the stony beach at Salcombe Regis."
Now semi-retired, James remains active in his own community, for example playing a lead role in Winchcombe's successful Neighbourhood Plan. He still lectures on the Society of Local Council Clerk's Community Governance BA (Hons) course, which is delivered to parish sector professionals through distance learning. He estimates "about 1,000 graduates engaged in rural community work will have passed through my hands".
Thanks for being our first Devon Diamond, James!
Nominate your devon diamonds
Each week during our 60th anniversary year we will be sharing a story, profile or memory from one or more of our 'Devon Diamonds'. Devon Communities Together's Devon Diamonds are people who have played a part in our story since 1961. They could be ex (or current!) employees or trustees, people who have achieved amazing things in their own communities, representatives from partner organisations we've worked with over the years, village hall committee members, Councillors, and more ... the list is endless! 
We plan to create 60 Devon Diamonds throughout the year! If you know of somebody who would make a great Devon Diamond profile, please get in touch by calling 01392 248919 or emailing info@devoncommunities.org.uk. 
Pictured above - Plymtree Primary School: © Chris Allen and licensed for reuse under this Creative Commons Licence.