Devon Diamond: Joanne Carpenter
Devon Diamond: Joanne Carpenter
Our fifteenth Devon Diamond is Joanne Carpenter, who has given up her time to support hundreds of young families in Tiverton - especially during lockdown ...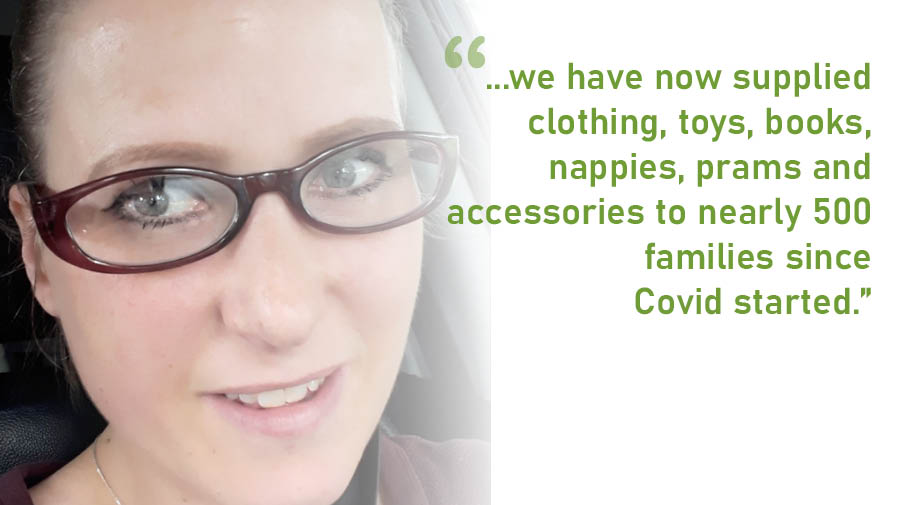 "I am Joanne Carpenter. I live in Tiverton and I am a mother of 2 young children.
I set up and have run Active Parents Tiverton since 2016. It's a voluntary service supporting parents to access all of the town's 0-5 services. I collate, promote and share information so parents can easily find out about support, events and playgroups. I also organise meet ups and work with local businesses to create events that are affordable for all.
"I also voluntarily run the Tiverton baby bank at Uplift Tiverton. Uplift opened up just before Covid hit so we had to adjust to the local needs. In the absence of others (due to Covid) I stepped in and took over the daily running to keep it going. I sorted and organised donations throughout the 1st lockdown so that the baby bank could fully get off the ground. I delivered to over 100 families over that lockdown to ensure no-one was left without.
"Despite Covid we were able to send out family Christmas parcels and run a few affordable Santa days.
"As a team we have now supplied clothing, toys, books, nappies, prams and accessories to nearly 500 families since Covid started."
Why I love devon ...
"I love our town and Devon as it feel like everyone truly belongs. When times are tough the community spirit is simply breathtaking and I love to be a part of that!"
Joanne's dedication to ensuring young families in Tiverton are supported - especially during the pandemic - is inspiring and the perfect reason to make her a Devon Diamond! 
Nominate your devon diamonds
Each week during our 60th anniversary year we will be sharing a story, profile or memory from one or more of our 'Devon Diamonds'. Devon Communities Together's Devon Diamonds are people who have played a part in our story since 1961. They could be ex (or current!) employees or trustees, people who have achieved amazing things in their own communities, representatives from partner organisations we've worked with over the years, village hall committee members, Councillors, and more ... the list is endless! 
We plan to create 60 Devon Diamonds throughout the year! If you know of somebody who would make a great Devon Diamond profile, please get in touch by calling 01392 248919 or emailing info@devoncommunities.org.uk.