Devon Diamond: Margaret Garton
Devon Diamond: Margaret Garton
Our seventeenth Devon Diamond is Margaret Garton whose position of Chair of DCT spanned an incredible four decades!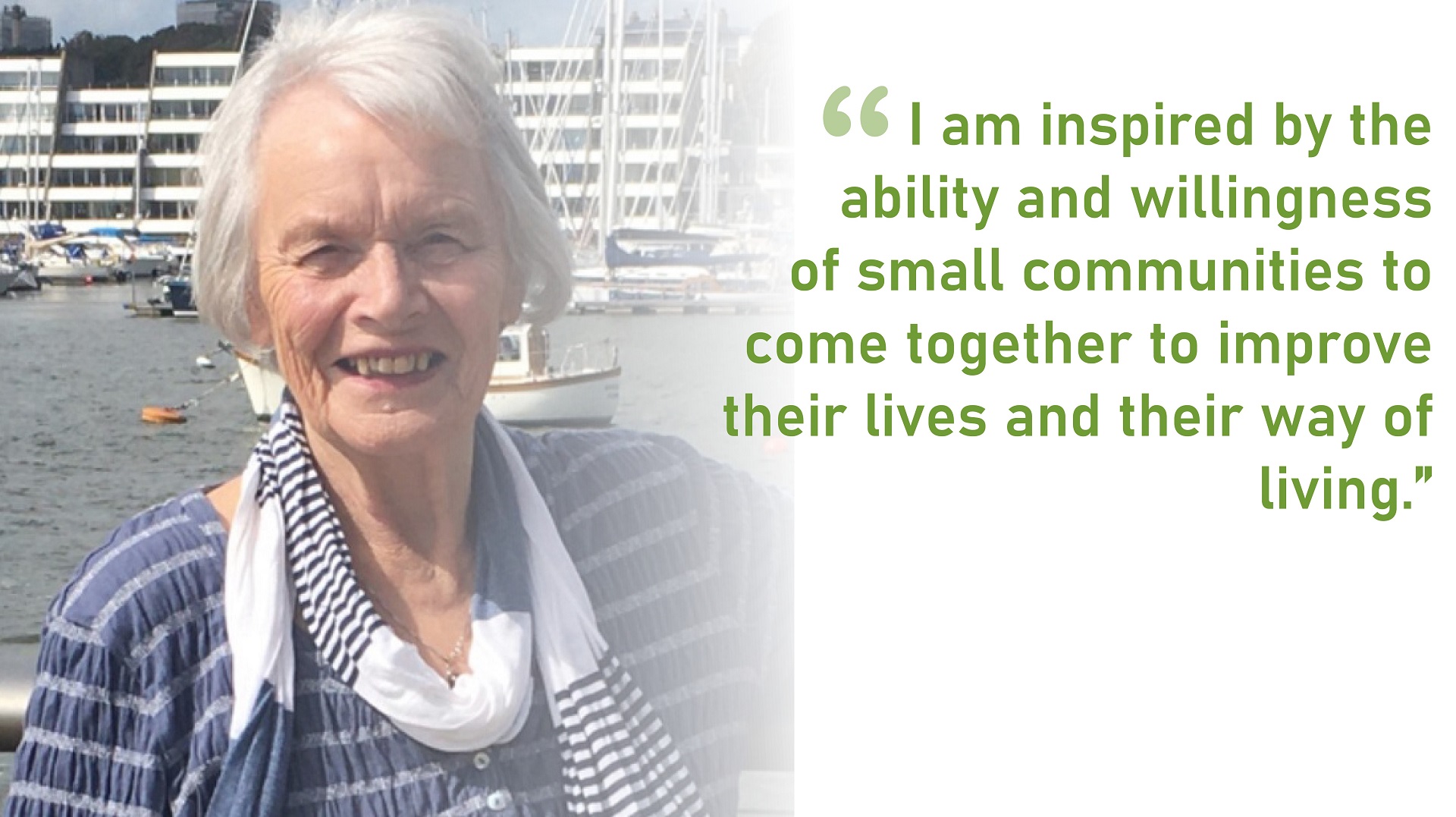 Margaret, who lives in Yelverton, worked with Devon Communities Together when it was known as the Community Council of Devon, in fact she was our Chair from 1976 until 2000. 
Margaret worked on many projects engaging with village halls and Parish Councils. During her time with DCT, Margaret met numerous Devon residents helping them with projects to raise funds for their community halls.  Due to her tireless commitment to local communities, she became the Deputy Lord Lieutenant of Devon and became a member of the Millennium Sub-Committee helping local projects to mark the new millennium.  Margaret also directed a feasibility study that led to the creation of the Devon Community Foundation, an organisation that continues to help local people achieve positive change within their community.
Outside of her commitment to Devon's communities, Margaret enjoys several hobbies:
"In addition to my love of opera and tennis, my interests include gardening and community groups."
Why I love devon ...
"I love Devon because I am inspired by the ability and willingness of small communities to come together to improve their lives and their way of living.  They seek to find solutions themselves and put plans into place to resolve issues, for example; community projects to help local people get through the Covid-19 pandemic".
"In addition to the communities, I love Devon because of its beautiful countryside and its fresh air".
Thank you Margaret, for being a Devon Diamond and for your incredible contribution to our charity, which spanned four decades!
Nominate your devon diamonds
Each week during our 60th anniversary year we will be sharing a story, profile or memory from one or more of our 'Devon Diamonds'. Devon Communities Together's Devon Diamonds are people who have played a part in our story since 1961. They could be ex (or current!) employees or trustees, people who have achieved amazing things in their own communities, representatives from partner organisations we've worked with over the years, village hall committee members, Councillors, and more ... the list is endless! 
We plan to create 60 Devon Diamonds throughout the year! If you know of somebody who would make a great Devon Diamond profile, please get in touch by calling 01392 248919 or emailing info@devoncommunities.org.uk.