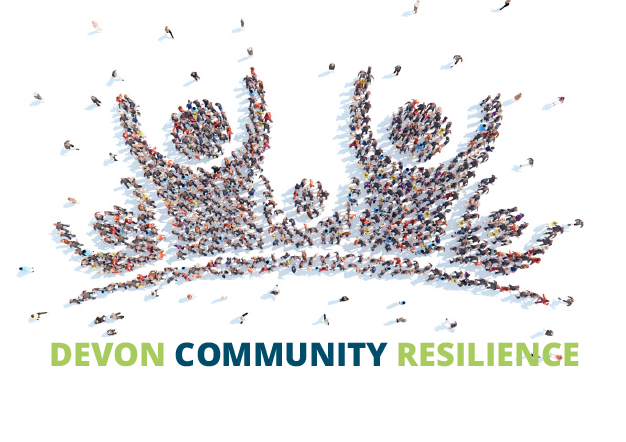 A free event to help communities across Devon prepare for incidents such as severe weather and flooding is being held by independent charity Devon Communities Together on 9th July.
The virtual event will include guest speakers, workshops, case studies and the opportunity to ask questions of the experts.  It's being held on Friday 9th July, from 9.45am – 5pm with session attendance by Zoom.
Aimed at those interested or involved in emergency and recovery planning in their community, the event will include a keynote session on climate change impact and local actions to increase our resilience from Luci Isaacson from Climate Vision and Crystal Moore from The Environment Agency.
Further sessions include a workshop on updating community emergency plans for those communities with a plan existing, a local case study and information on accessing funding to support community resilience, a catchment wide approach to flood risk, warm weather and wild fires, and property level flood resilience.
All sessions will include plenty of time to ask questions and will be chaired by Dr Louise MacAllister, the Devon Community Resilience Forum project manager at Devon Communities Together. She says:
"Community emergency plans strengthen the resilience of Devon's communities and enhance our local ability to respond, building on local knowledge and resources with specialist knowledge gained at our forum events"
"I am really excited that once again we have an array of expert speakers and workshops to help our communities explore risks, mitigation, and action locally".
The Devon Community Resilience Forum (DCRF), is a partnership between The Environment Agency, Devon County Council, Devon and Somerset Fire and Rescue, Devon and Cornwall Police, The Devon Association of Local Councils, and Devon Communities Together who deliver the work of the partnership. The DCRF has delivered two such forum events per year since 2015, and this is now the third virtual forum event due to the Covid-19 pandemic.
Community representatives can book their free place on any of the sessions here - https://bit.ly/DCRF090721