Home Emergency Planning
A CLEAR Plan
Are you prepared for flooding or another emergency event?
Do you have a clear plan for your home and family?
You will manage better if you have a clear plan. Clear stands for:
Check
List
Emergency Bag
Act
Recover
Find out more in our leaflet - various version available:
Standard version of leaflet
Large plain text (leaflet)
Audio leaflet: Track 1  and Track 2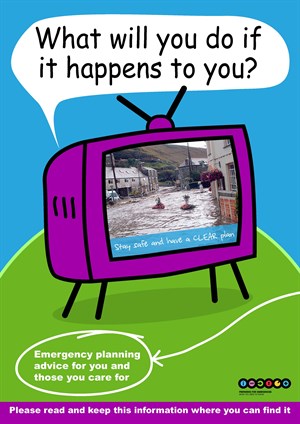 You may want to use our template to write your own Home Emergency Plan.
Share this information with your friends, neighbours and wider family. 
Alternative Formats
Film with subtitles: 
British Sign Language Video:
Audio Track of the film available here
To help the Local Resilience Forum plan future campaigns and understand what we can do to help you better, please take a moment to answer this short survey.