Thank you for all your photo submissions to our LOVE Devon magazine 2023 issue! Last month, we asked you to show us what happiness means to you in Devon by sending us a photo with a few of your thoughts. We had a lot of great submissions from talented photographers, and some nice surprises we didn't expect!
View Love Devon 2023 online here
Our featured photo is from Susie Groom! We felt her picture of Dartmoor captured the spirit of Devon the most, on top of being a nicely photographed moment. Her work will be featured on the front page of the LOVE Devon magazine.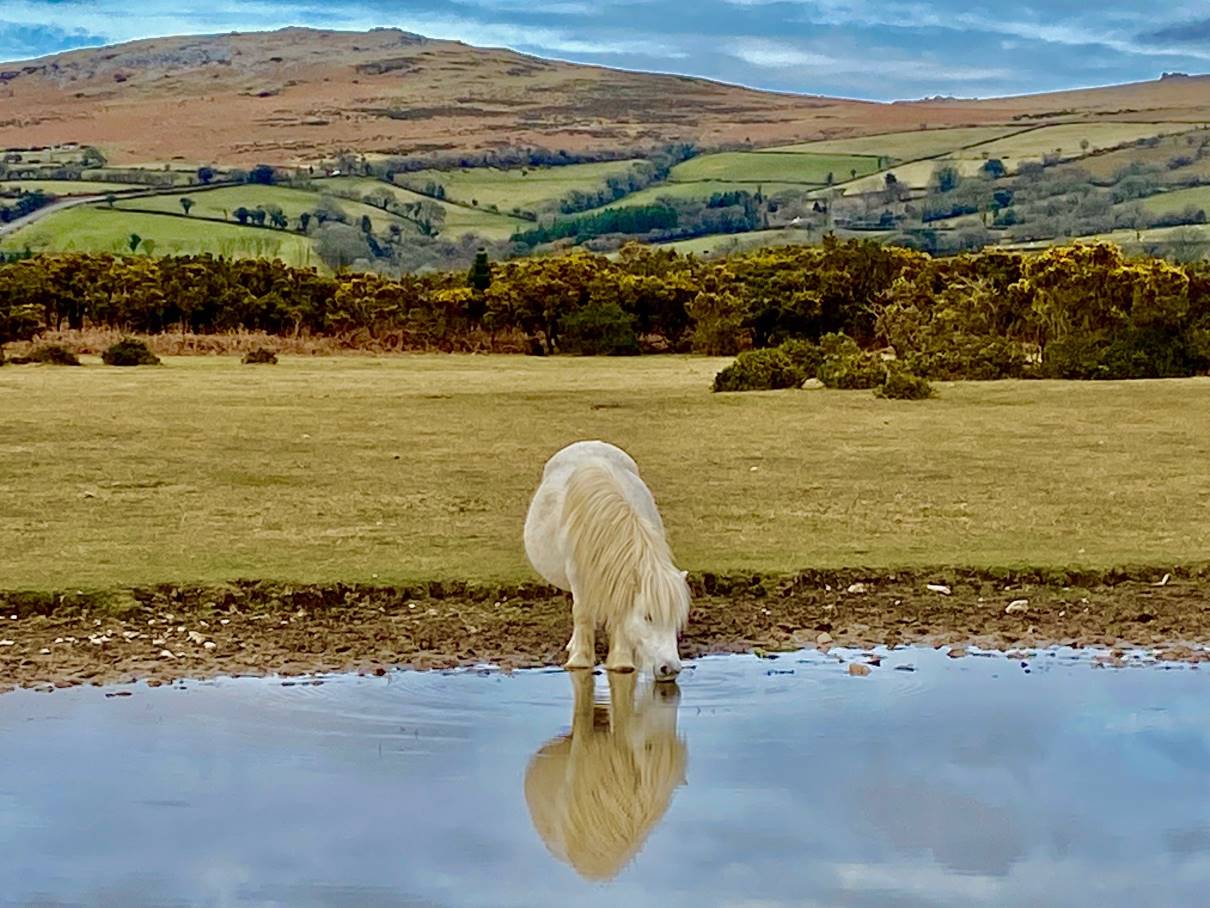 'I have lived in Devon for years now. I moved from Sussex to be near my farming daughter and grandkids. We walk on Dartmoor every day. I love to see the animals and hear the birds singing. Good for the soul having had throat cancer and survived. I feel I need to live everyday and enjoy simple beauty on lovely warm days or bitingly cold!'
As promised, you can see everybody's photos below along with their captions. We also have a poetry submission to share, so stick around for the end.
Emma-Louise Browse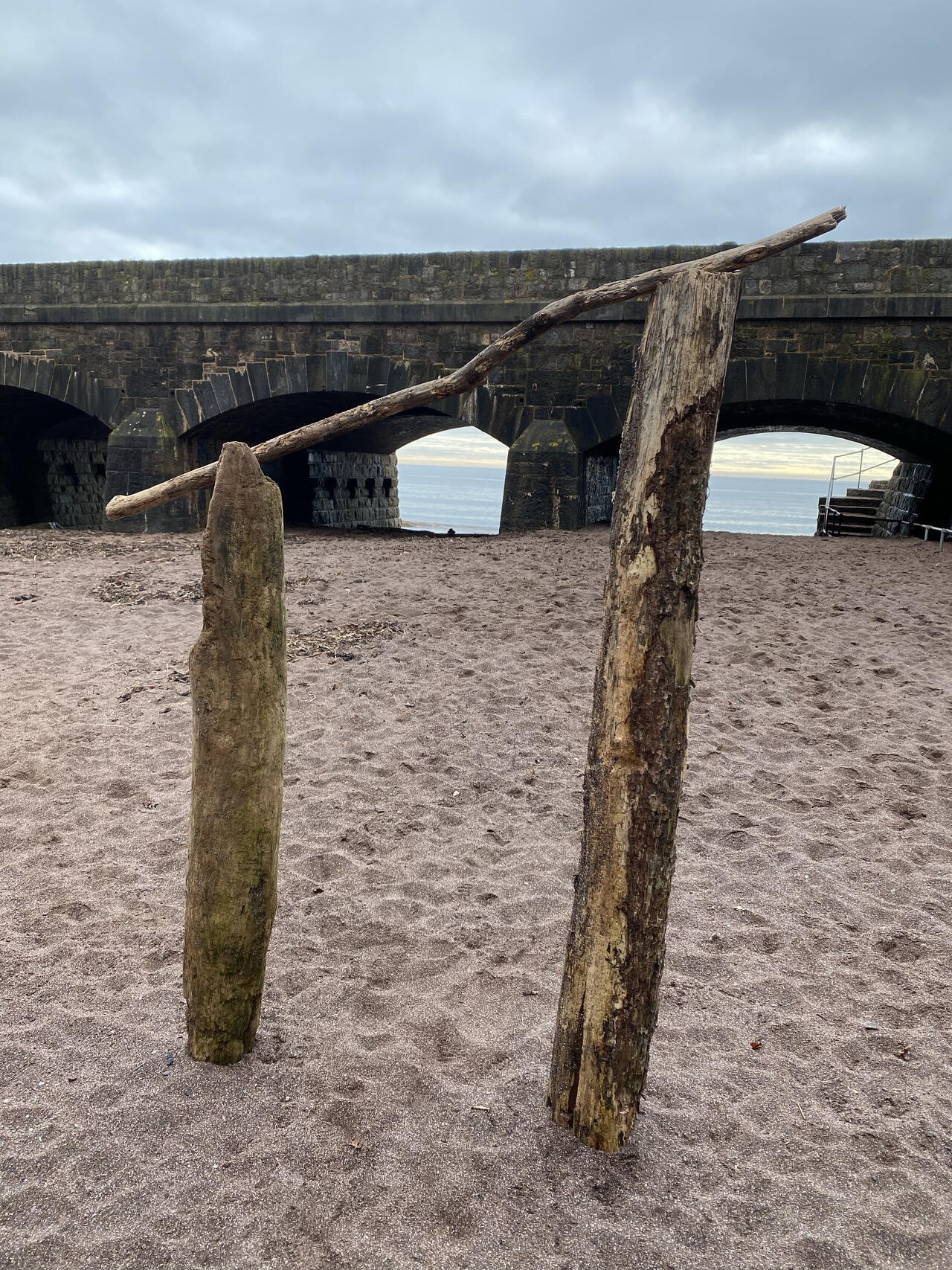 'Holcombe Beach - beautiful scenery and always a welcome smile from Sue at the "salty seadog" kiosk 🙏'
Linda May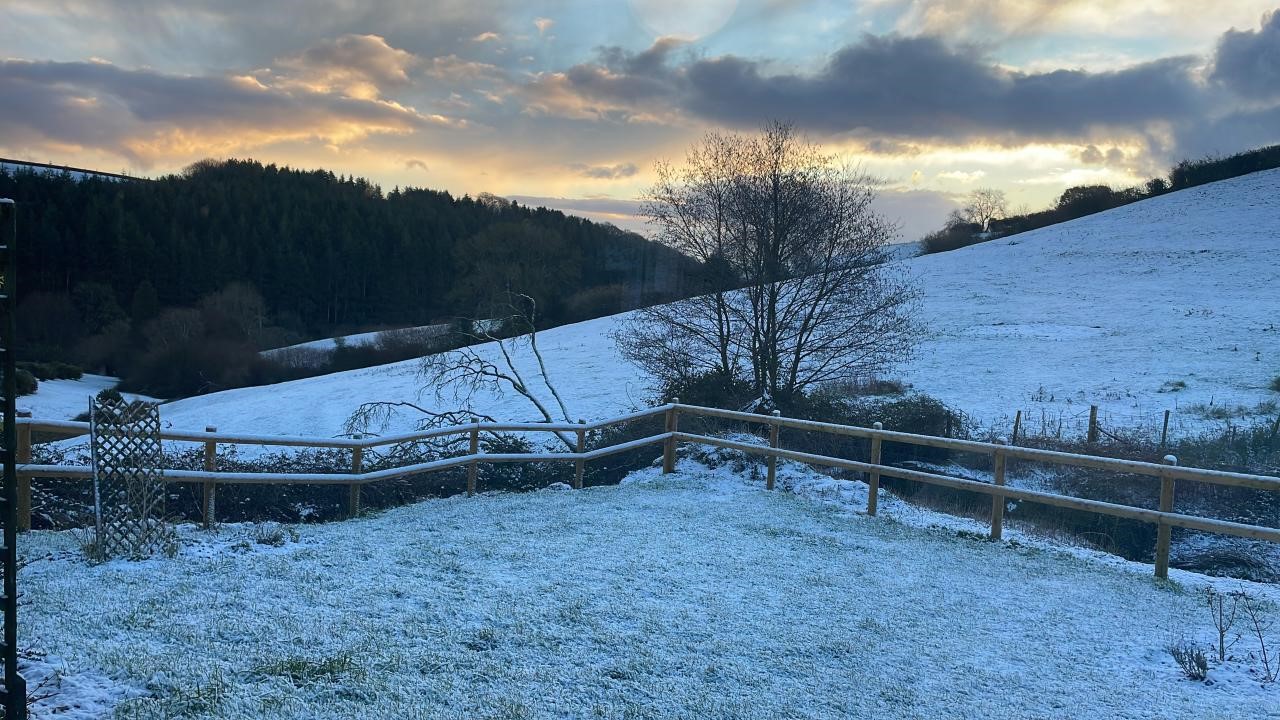 'The view from my garden in Devon on a winters day 😍#devon #devonbusiness #dartmoor'
Victoria Grimberg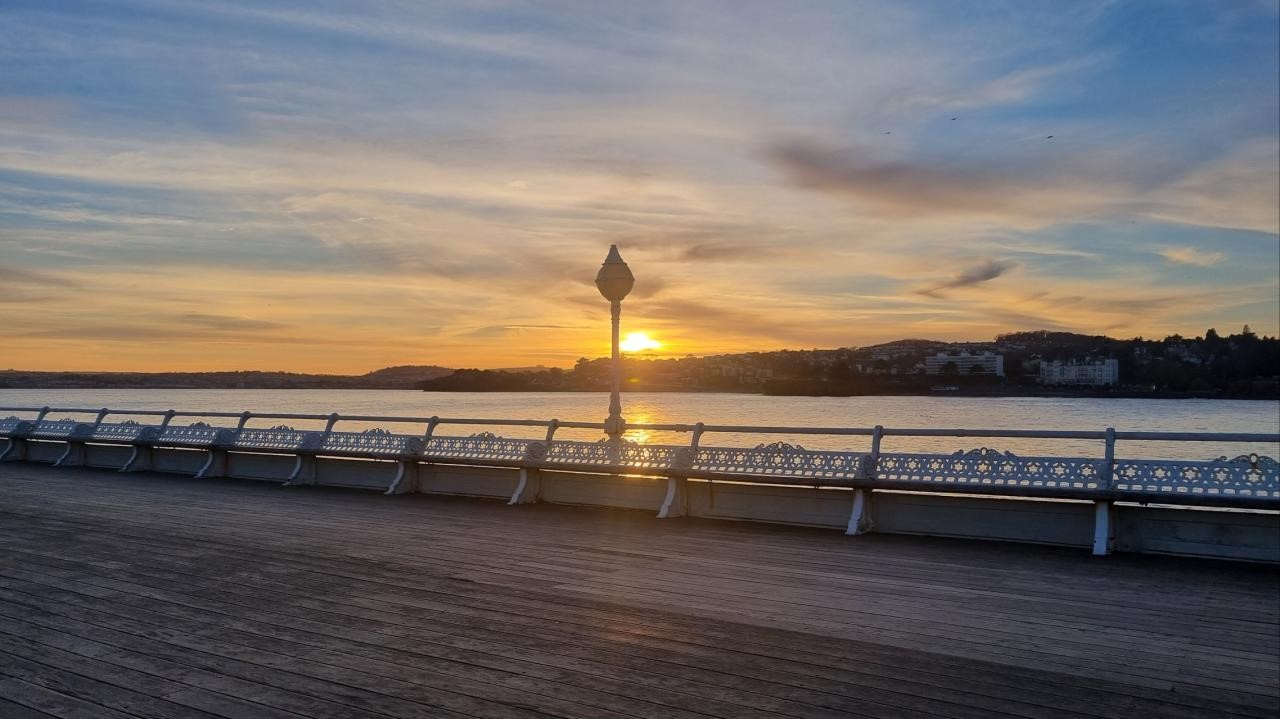 'Torquay Seafront - eating doughnuts on Princess Pier watching the sunset makes me happy 🙂'
Martin Connolly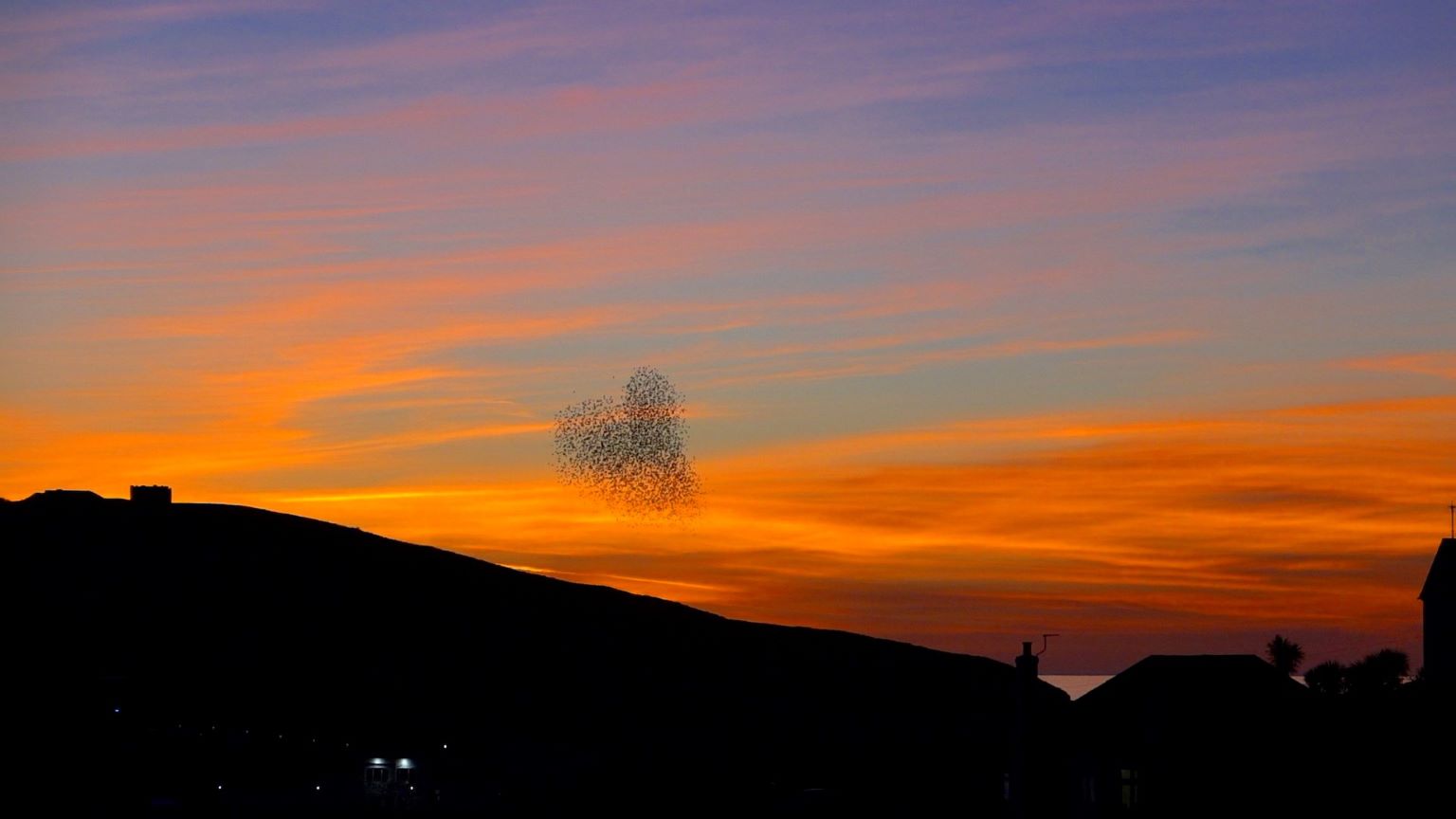 'Our picture is a screen grab from a video we shot in January 2020 - we captured the moment a murmuration of starlings created a heart shape above Burgh Island. 
Living in Bigbury-on-Sea is magical on a daily basis and view is always changing, but always absolutely delightful. This picture captures a truly special time where not only were we captivated by the most decadent display from the murmuration of starlings, but the sunset that provided the background canvas was a stunner!  
The full video can be found here https://www.youtube.com/watch?v=bYVWo4BEJ24.'
Barry Kaufman-Hill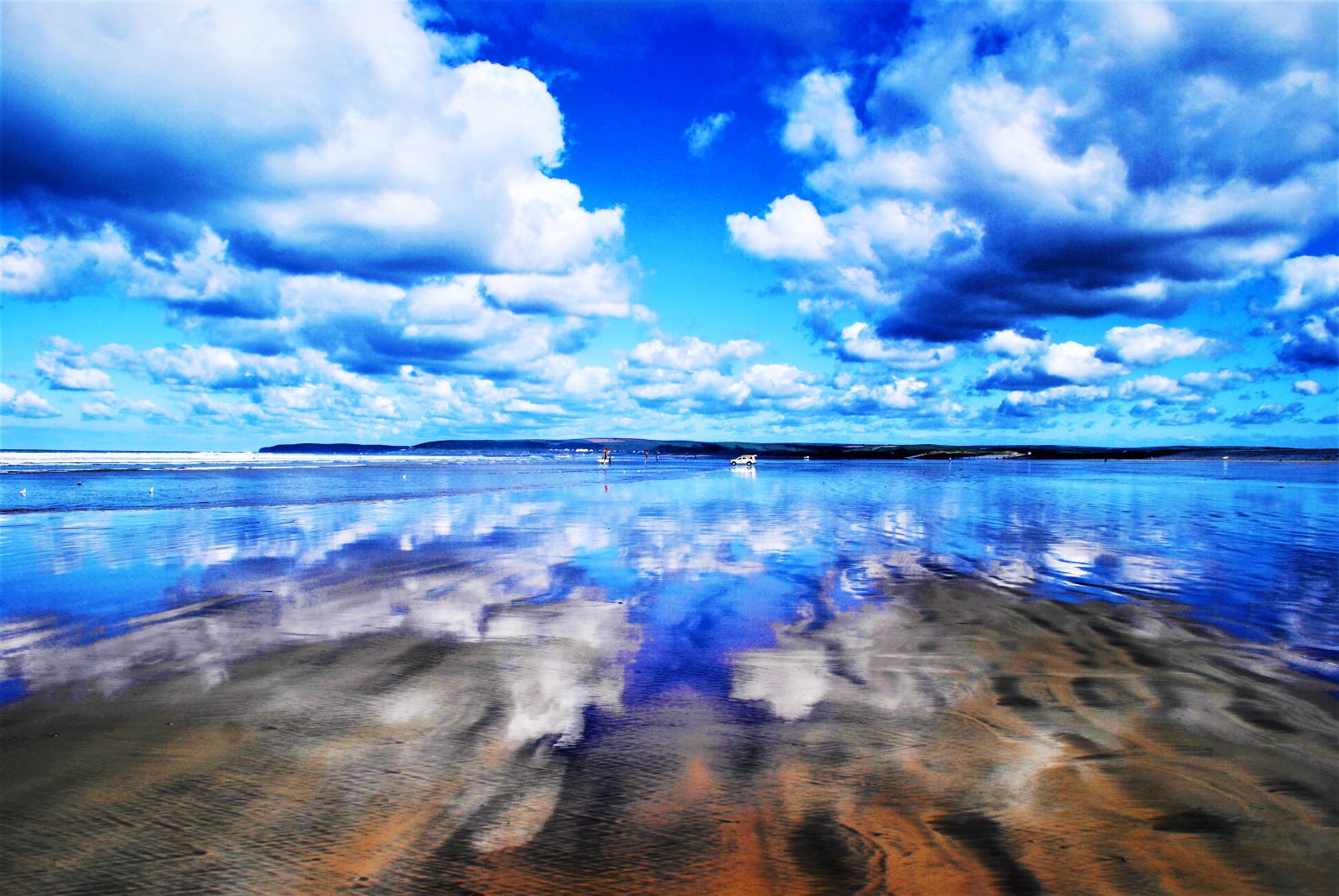 'This is an image taken on Westward Ho! Beach on a spring day. I just love the colour of the sand and the reflections of the clouds on the damp sand. The RNLI lifeguards are on patrol and the beach is just ready for visitors to just wander and explore.'
Laura Underhill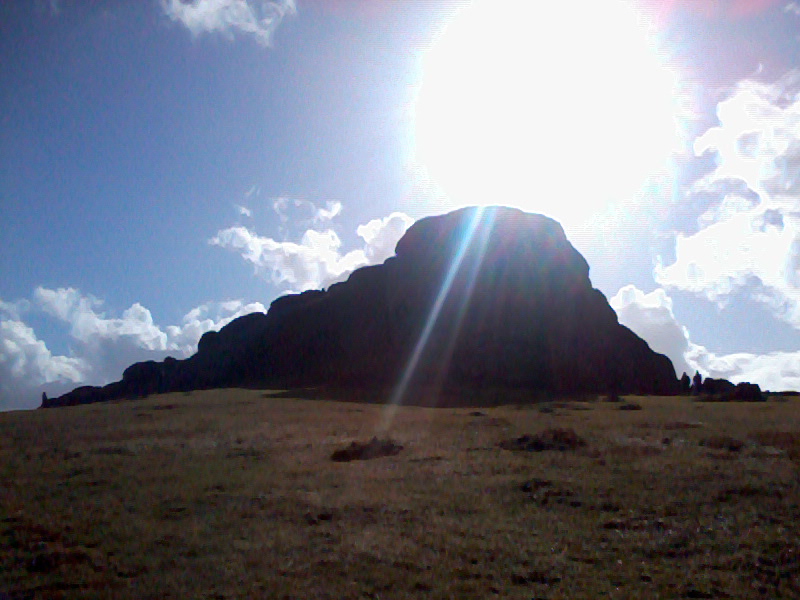 'This view reminds me of happy times spent working in the ice cream van at iconic Haytor, where everyone is out for enjoying getting fresh air in nature.'
Lee Darcy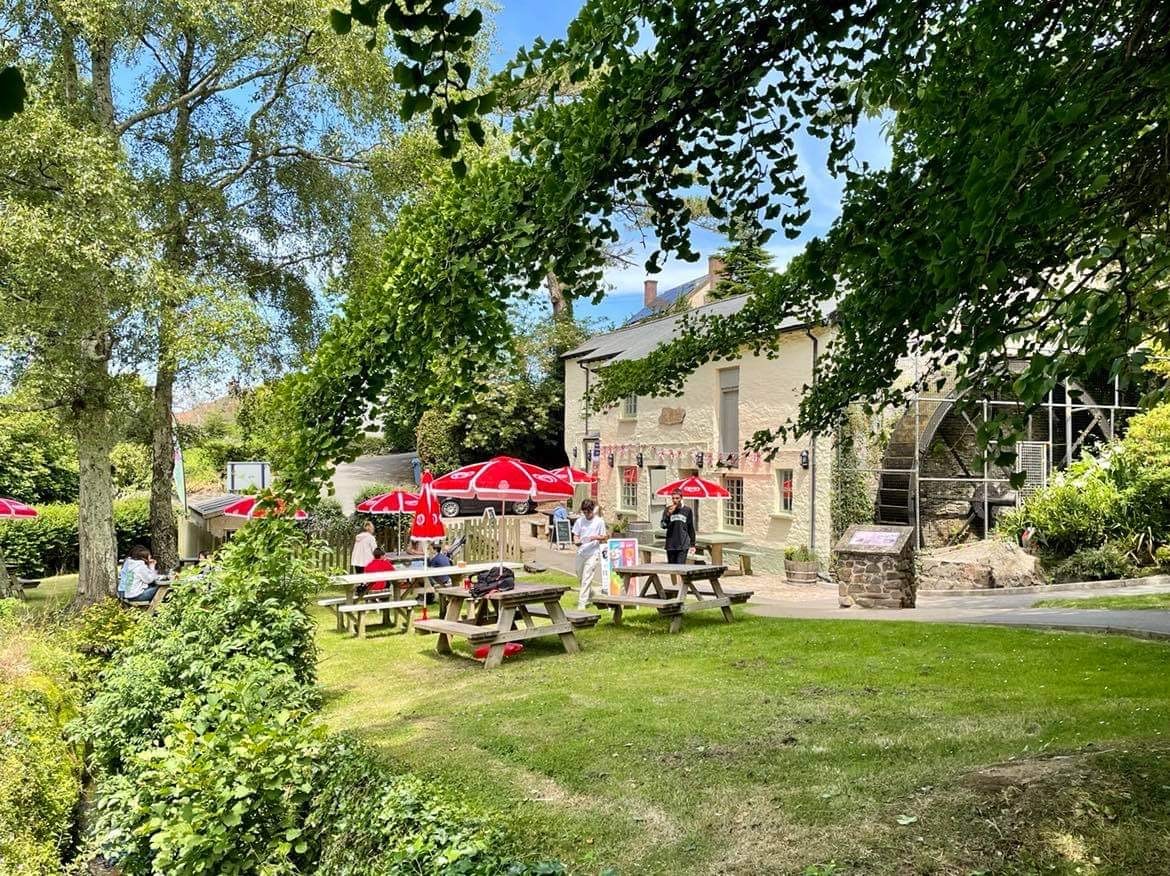 'Bicclescombe award winning park and working water mill a North Devon gem.'
Lyn Fursdon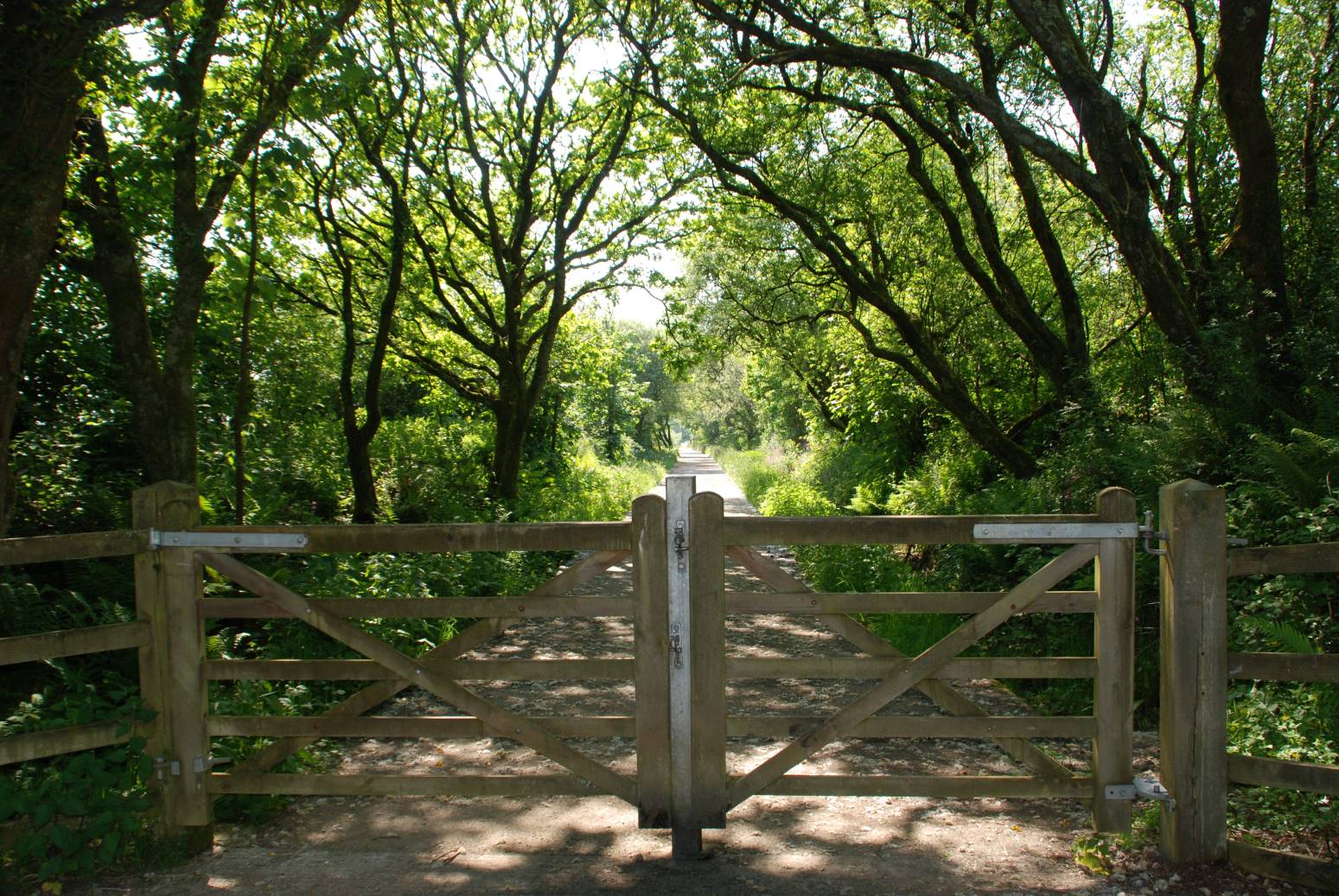 'Having been lucky and privileged enough to have lived here, in Devon all of my life. My heart and soul have had a spell cast on it. A large part of Devon relies on farming the land, and with a lot of hard work, still manages to sustain us. Breathing in clean fresh air, living and working with nature. There are many challenges these days, but for me Devon is a very special place, and we should all strive to keep it that way.'
Kate Wilder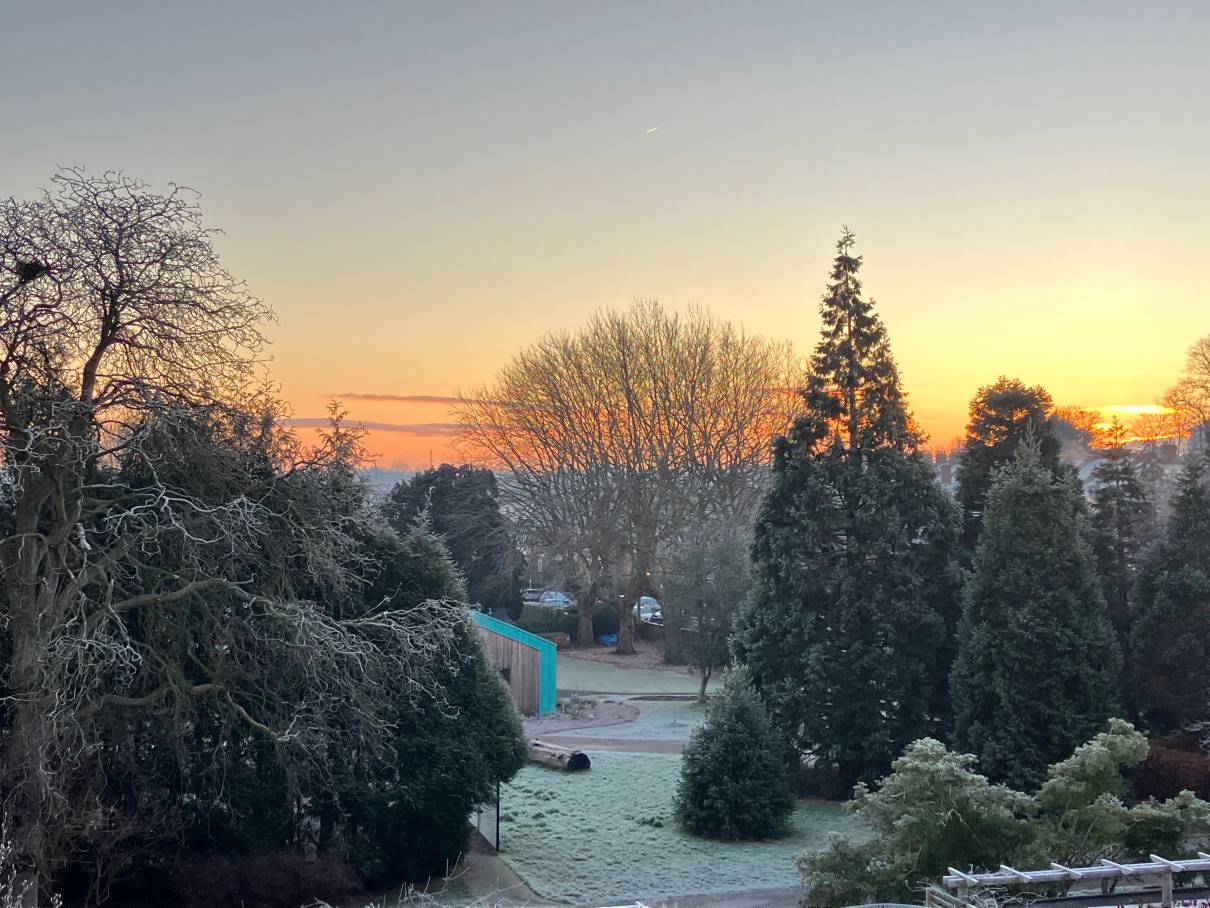 'Here at Park Life we believe happiness is bringing people together and offering a space where our community can be safe and supported with great food and drink in a welcoming atmosphere. We are situated in a beautiful city park surrounded by nature and wildlife and our building supports activities which promote well being, creativity, friendship and inclusivity.'
Jackie Knapman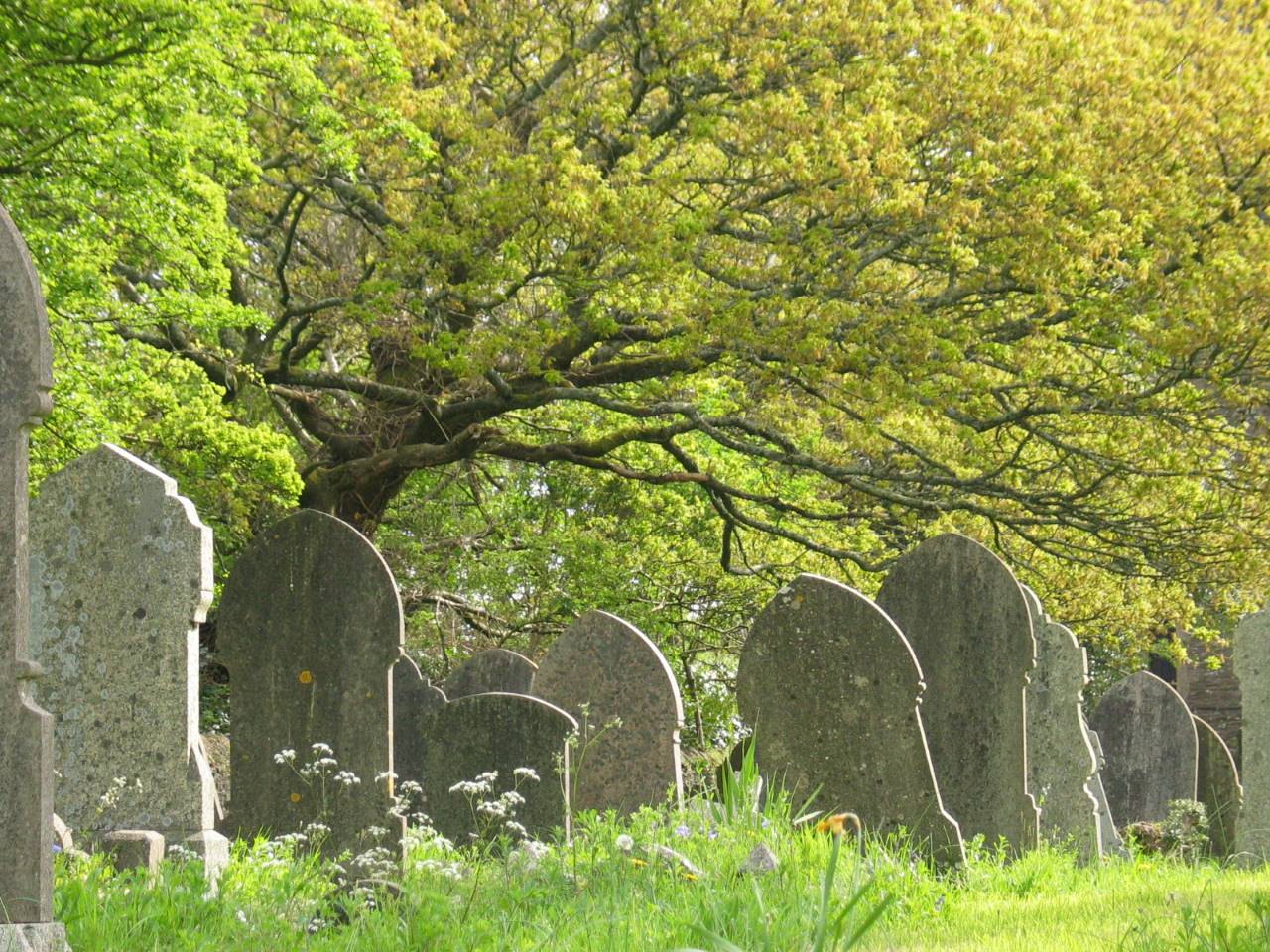 'I love this photo because it shows how we can find lush little corners of Devon if we keep our eyes open! It summarises why I LOVE Devon.'
Dave Lee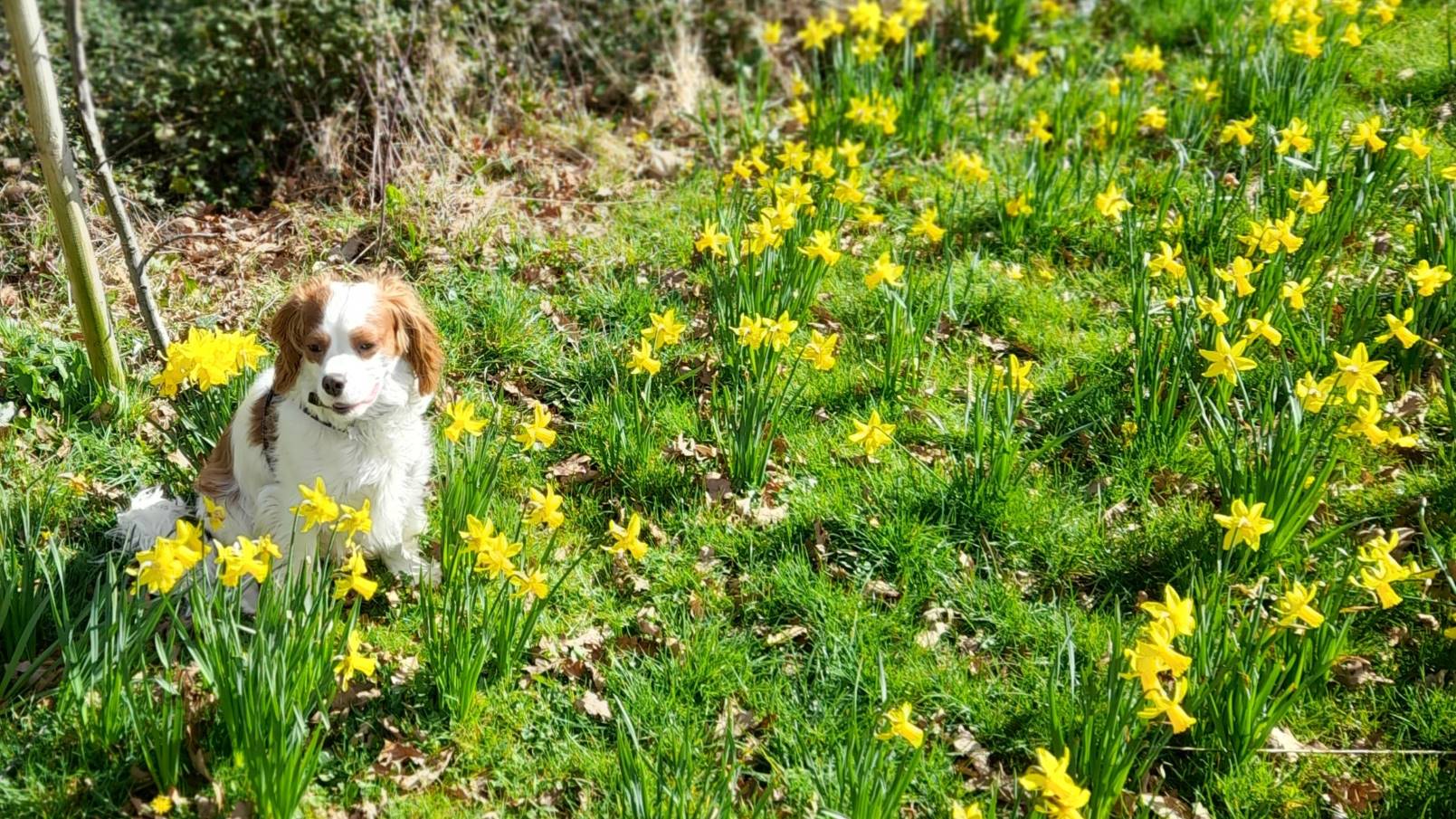 Daniel Razey
'These three photographs, to me, sum up why I LOVE Devon. Where else in the UK can you see such versatility, all of which behold an equal, yet diverse, layer of beauty? The rugged hardscape of the unforgiving Tors on Dartmoor, the beauty of the shimmering & seemingly infinite seascape across North Devon, and the pure bliss - tranquility - of the rolling hills of Mid Devon?'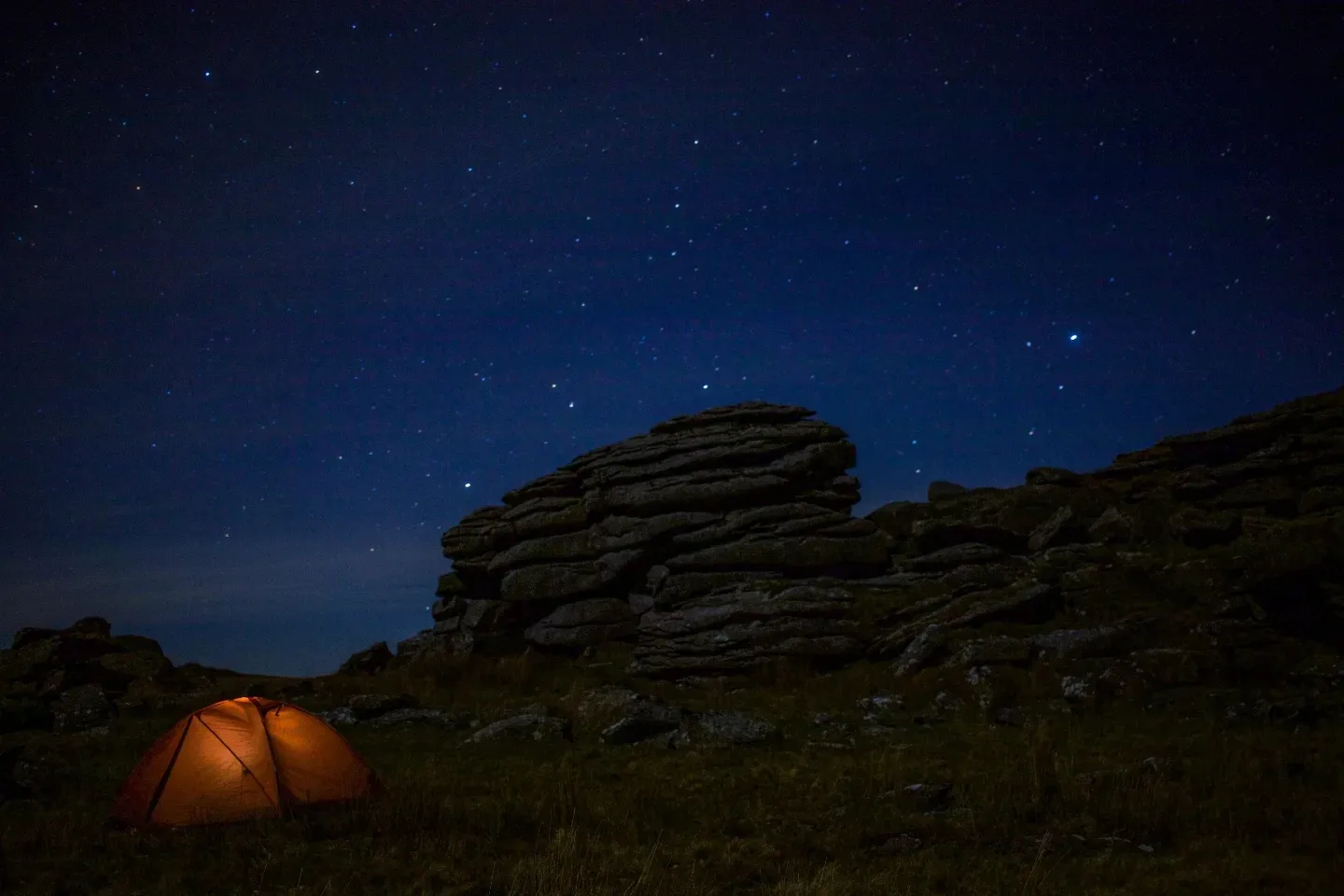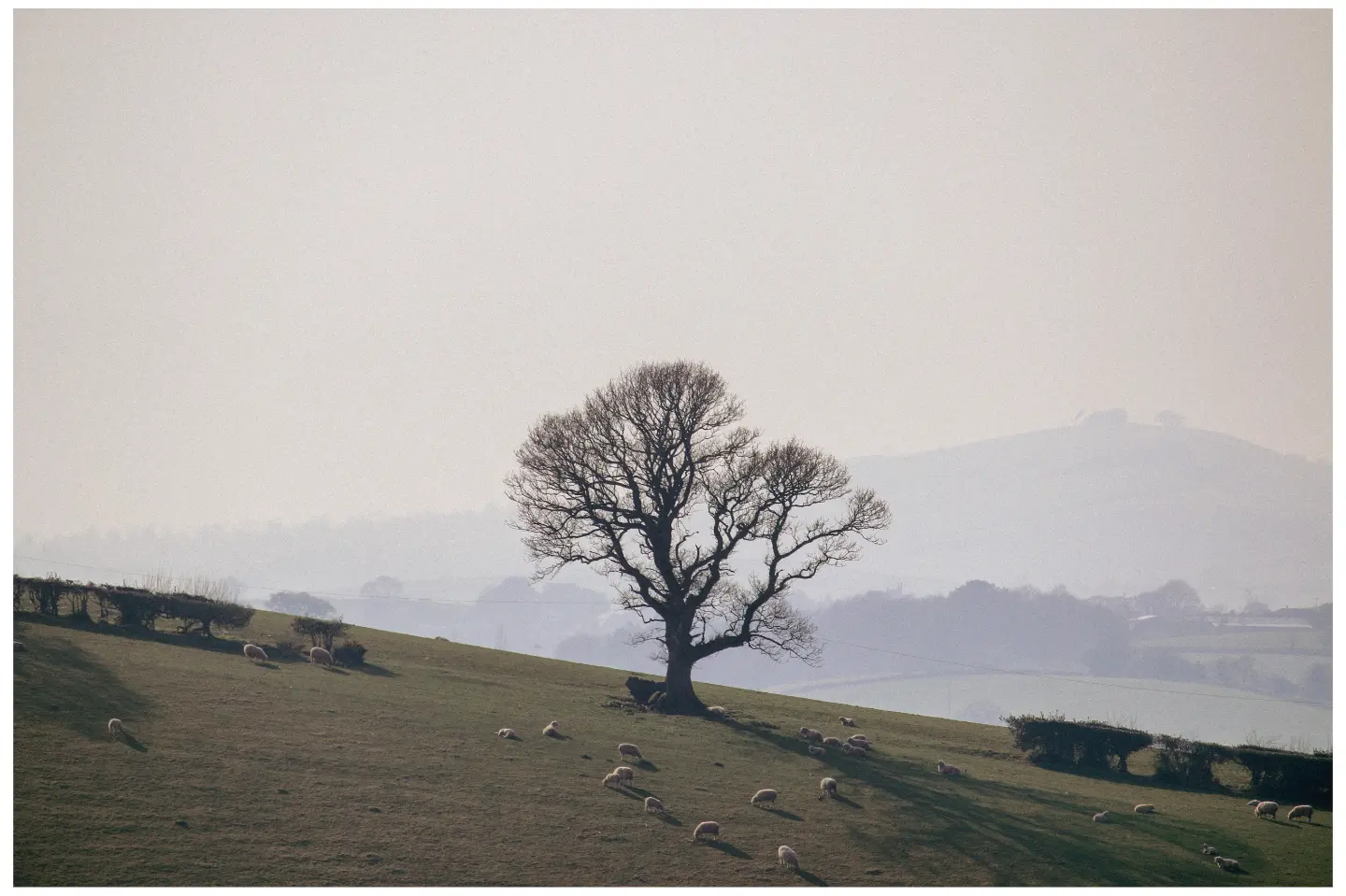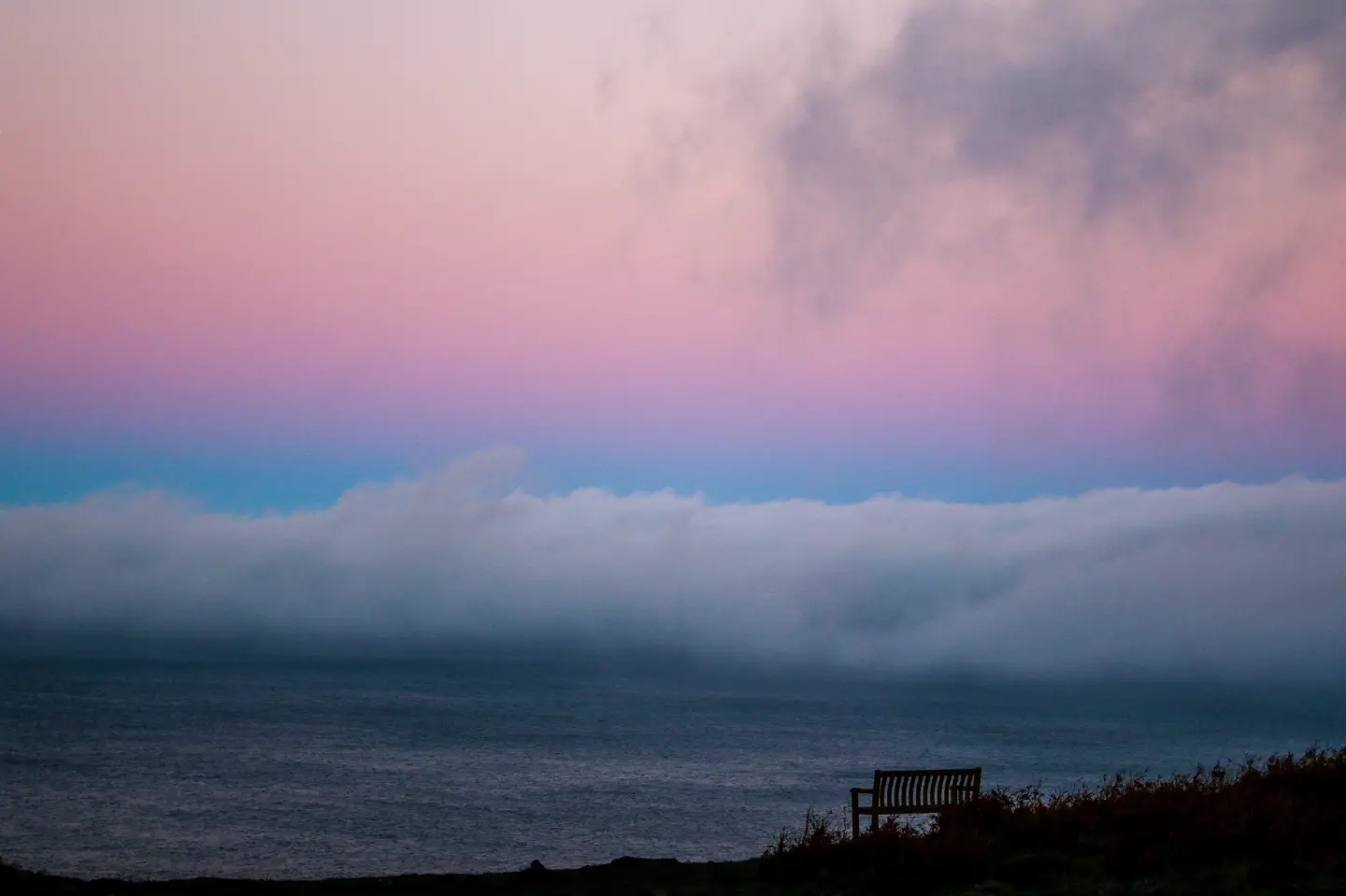 'I grew up in Surrey, but at 21 I moved to Devon - and for that, I will be forever grateful to have all of these varied, special, areas just a short trip away. (PS. I'll be turning 26 soon and it's still the best decision my fianceé and I have made). Devon is something I know my future self will be forever grateful that my children (when they arrive), will be able to experience throughout their childhood - just like I experienced during mine (although they'll experience it longer than a week or 2 each year!).'
Sunita Chauhan/Joel McDermott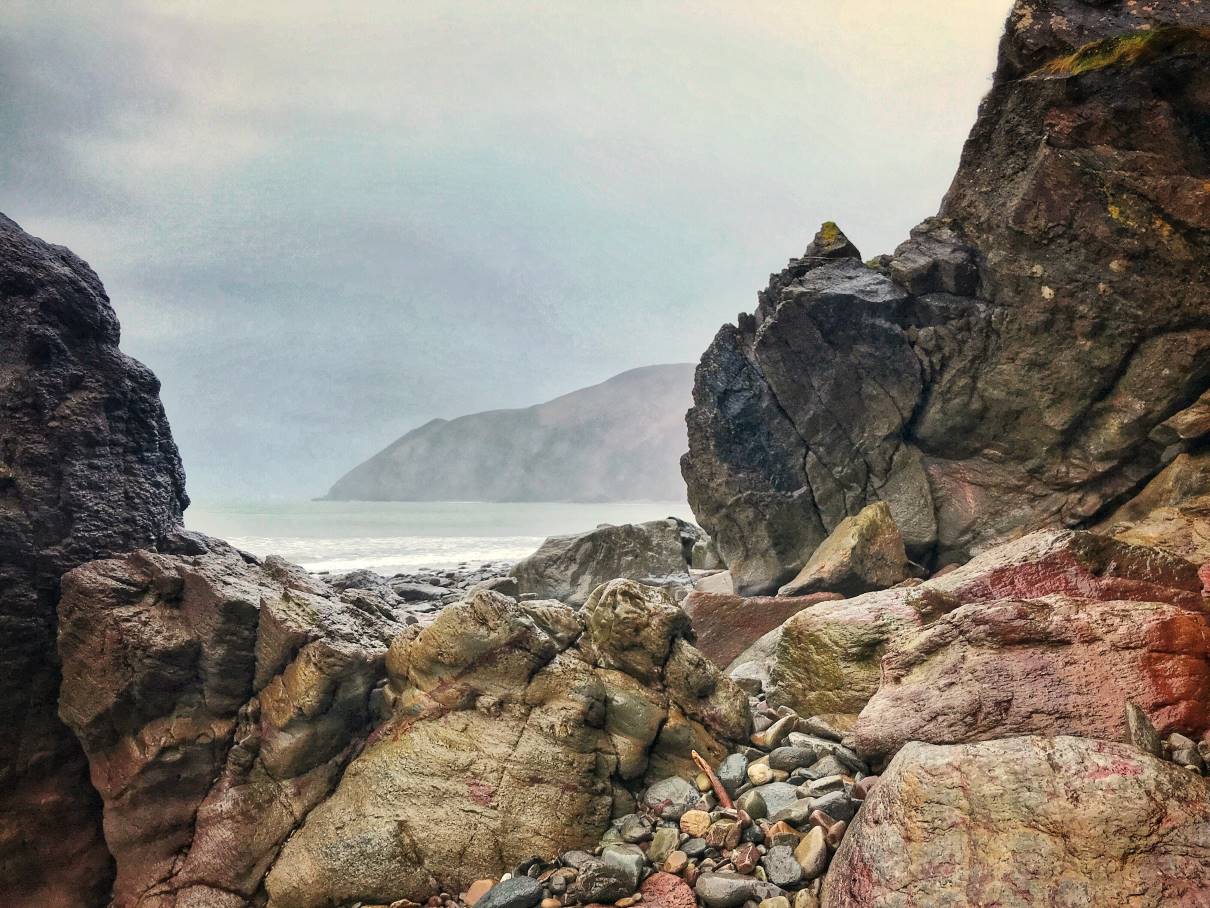 'This is a magical place even on a cold wet March afternoon. It contours magnificently and evokes a sense of timelessness. Capturing its beauty is difficult but I think this is close.'
Victor Timmons
'I wrote this little piece when I was in my twenties and am now 78!'
Nocturnal birds in sibilant causerie
Forest creatures in distant revelry
While nature's blanket dims their rivalry
And stills the air to peaceful reverie
How brief is this tranquillity
As hostile meetings in darkened shrubbery
Remind, if only momentarily
That man alone enjoys in camaraderie.
Thank you all for your wonderful submissions! See you on our next LOVE Devon issue in 2024!