Smart Energy GB
1st June 2018 - 31st December 2018
do you want to save on energy?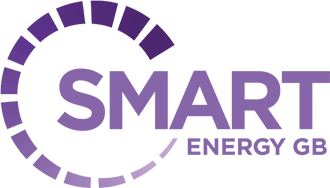 Smart Meters help vulnerable people manage their electricity and gas (where they have it) accounts and save all of us the chore of supplying meter readings. Smart Meters can also help manage consumption.
Devon Communities Together is working with Smart Energy GB to help promote the benefits of Smart Meters to communities throughout Devon.  Our team is available to give free 121 advice over the telephone or email and we can also make visits to local community groups and meetings to give a short presentation and facilitate a discussion. All our advice is completely free and is designed to help people to understand the benefits of Smart Meters and how to go about getting one installed.
Can we help you or your community group with questions or advice about Smart Meters? Please contact us for more information or to arrange an advice session: info@devoncommunities.org.uk or martin@devoncommunities.org.uk
Tel: 01392 248919
What are Smart Meters?
Smart meters are the new generation of gas and electricity meters which will replace the traditional meters in our homes. Installed by your energy supplier, they are the simple way to keep control of your energy use.
The smart meter rollout is an essential technology upgrade, unprecedented in its scale, to improve Great Britain's energy infrastructure. Between now and 2020, every household in England, Scotland and Wales will be offered a smart meter at no extra cost.
Smart meters come with an in-home display which shows how much gas and electricity you're using, as you use it, and what it is costing in pounds and pence. In-home displays are designed to be simple and easy to use. At a glance, you can see on the handheld screen whether your electricity use is high, medium or low. Seeing how much energy you use as you use it means you will be able to more accurately manage your energy costs, usage and budgets.
is life easier with a smart meter?
Knowing where, when and how much your energy is costing, can be very empowering. On those cold winter nights for example, when you might normally be worried about the cost of turning up the heating, you can stay warm knowing precisely how much it will be.
Smart meters take regular readings and share these automatically with your energy supplier. You can choose to send this information daily, weekly or even half hourly. This means your bills will be accurate, not estimated, and you will no longer need to have manual meter readings.
Energy suppliers are installing smart meters for their customers at different times. When you are eligible to get a smart meter can depend on many different factors, such as the age of your existing meter and the type of housing you live in.
Smart Energy GB is the voice of the smart meter rollout. It's their task to help everyone in Great Britain understand smart meters, the national rollout and how to use our new meters to get our gas and electricity under control.

Contact your energy supplier today about installing your smart meter or contact Devon Communities Together to arrange an advice session: dawn@devoncommunities.org.uk or martin@devoncommunities.org.uk
Tel: 01392 248919
resources
Top tips for reducing energy usage - download here
SMART Meter FAQ's - download here
Information poster - download here 
Information leaflet - download here 
Interactive demo leaflet - download here 
Customer survey form - download here